Eco Thermo Coat
The Eco Thermo Coat is "ENERGY-SAVING STRATEGY PRODUCT"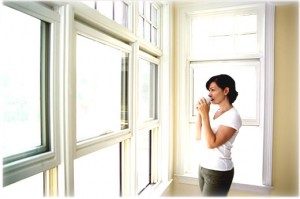 The Eco Thermo Coat [addr: ETC] is our original developed heat shield coating fluid for window.
It can be blocked infrared ray and ultraviolet ray from sunlight. This effect has control over increased room temperature and deteriorated by UV ray.
But it has high transmissivity capability and visible light is entered in a room.
Function of the Eco thermo Coat is absorbed infrared ray on the surface of coated glass. Absorbed infrared ray on the ETC coated film is rise the temperature of window glass surface more than internal and external temperature. Then there is given out to inside and outside by conduction of heat of window glass.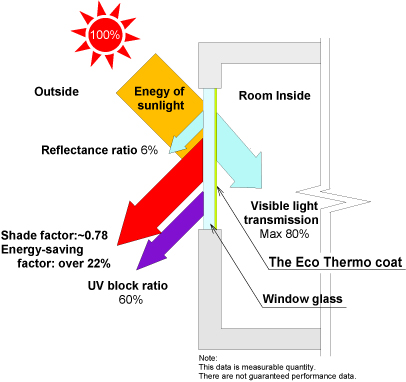 .
The Eco Thermo Coat series
The Eco Thermo Coat has several types of capabilities and two type of application different type.
No
NAME
HANDLING
OPERATION
FLUID TYPE
APPLICATION
METHOD
1
PRO WATER
MCW1
WATER BASED
PAINT PAD
2
PRO BASIC
MCW1-AX
WATER/ALCOHOL
PAINT PAD
3
PRO UV-BASIC
MCW1-AXUV
WATER/ALCOHOL
PAINT PAD
4
SELF BASIC
MCW1-AF
WATER/ALCOHOL
PAINT PAD
5
SELF SHIELD
MCW1-AP
WATER/ALCOHOL
PAINT PAD